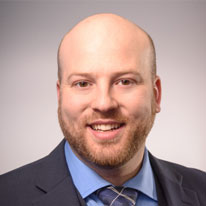 Jeffrey Levine, CPA/PFS, CFP, AIF, CWS, MSA is a nationally recognized and award-winning financial advisor, speaker, and educator as well as the Chief Planning Officer at Buckingham Wealth Partners.
Jeffrey has the rare ability to simplify complex laws that govern individual retirement accounts, tax planning and more presented with his unique blend of interpretation and humor. As Chief Planning Officer, Jeff serves as a technical and advanced planning resource for advisors and acts as Buckingham's primary thought leader on evidence-driven planning concepts and strategies.
Jeff works closely with advisory teams to create a seamless client experience that instills planning confidence as clients progress towards achieving important financial and life goals. Buckingham allows Jeff to train and educate hundreds of advisors and support them in their pursuit of helping clients fulfill their financial dreams. Jeffrey has also educated thousands of CPAs, Attorneys and consumers on retirement, tax, and estate planning strategies.
About Buckingham Strategic Wealth
Buckingham Strategic Wealth ("BSW"), a Securities and Exchange Commission registered investment advisor providing an extensive range of fiduciary financial advisory services, supports individuals, families, nonprofits and organizations.
With a passion to progress, serve, and do the right thing for clients at all times, Buckingham Strategic Wealth helps to fulfill client's financial dreams using the organization's proprietary Design. Build. Protect™ methodology and an array of evidence-driven investment and planning strategies.
Headquartered in St. Louis, MO, Buckingham Strategic Wealth employs more than 500 associates in 46 offices across the country. BSW along with the community of independent advisors that make up Buckingham Strategic Partners collectively manage or administer more than $54 billion dollars of assets (as of September 30, 2022).
For more information, visit buckinghamstrategicwealth.com.